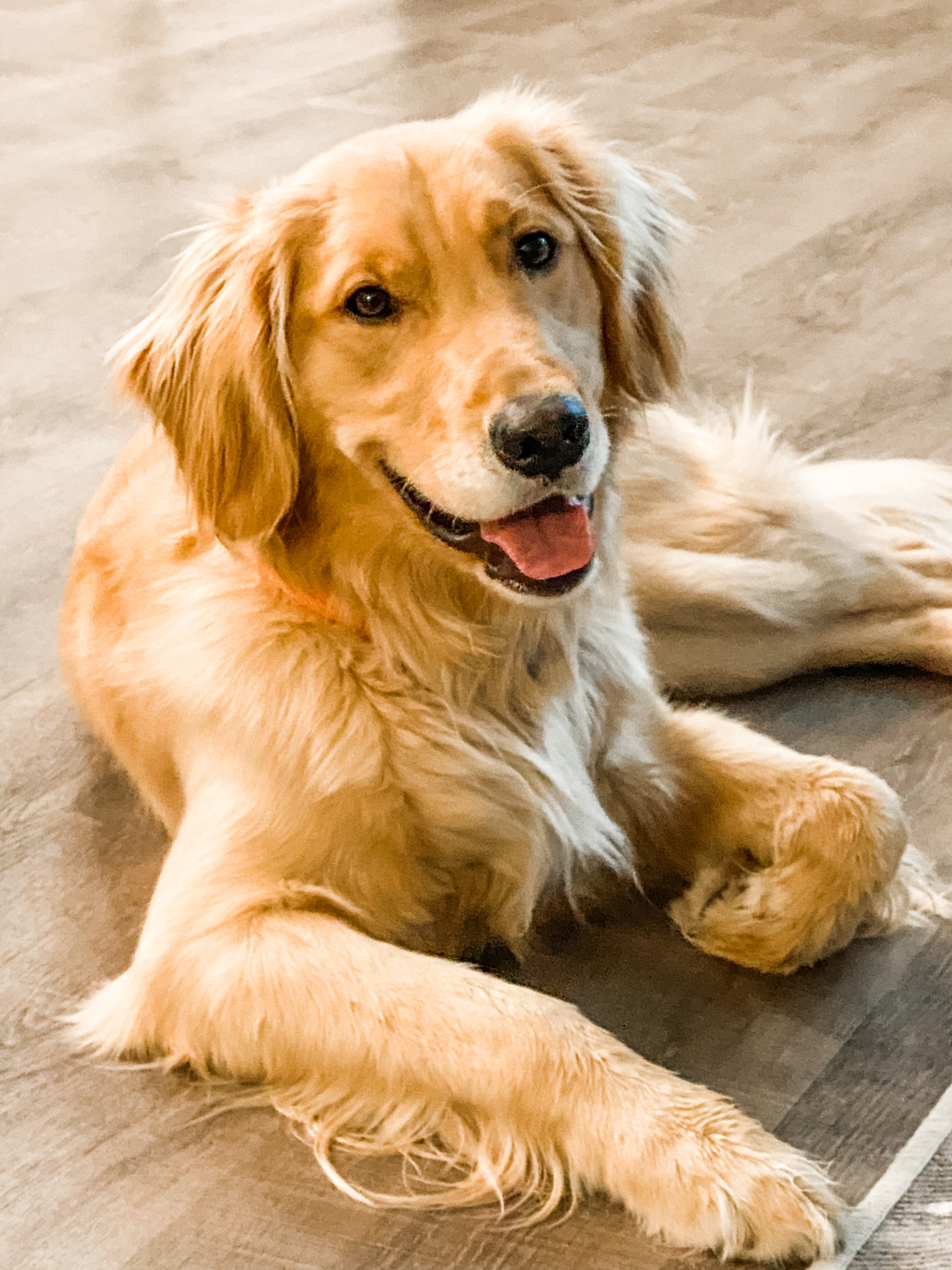 Fiddlesticks aka 'Fiddles' is a beautiful, golden retriever who is actively working towards becoming a fully certified therapy dog. Fiddles is active, very friendly and loves coming to school; people are her thing! Fiddles currently comes to Tot Spot between one and three days each week and she spends the other days with her trainer. The kids simply adore her and she loves them right back.

Prior to joining the Tot Spot team, Fiddles underwent various personality and behaviour assessments. She was specifically chosen as she displayed a personality that is conducive to becoming a certified therapy dog that would fit into a childcare environment.
The role of a therapy dog is to positively react and respond to people and their environment under the guidance and direction of their owner. Our hope is that through extensive training and diligent work, Fiddles will become a certified therapy dog. Students are never forced to interact with her and staff will remove Fiddles if she is making any of the students uncomfortable. All student and puppy interactions will be closely monitored.
Empathy
Teach empathy and appropriate interpersonal skills
Social skills
Help individuals develop social skills
Confidence
Help children gain confidence
Decrease anxiety
Decrease learner anxiety behaviours resulting in improved learning and deeper play
Emotions
Teachers students how to express their feelings and enter more trusting relationships
Trust
Enhanced relationships with peers and teachers due to experiencing trust and unconditional love from a therapy dog